Ford Commercial Vehicles Getting the Job Done Right

Working hard is as important as working smart and with the all-new Ford commercial vehicles, you can do both.

Built Ford Tough® commercial trucks are tough, dependable, efficient, and rugged with outstanding configurations, a programmable interface, and a frame body built to support a tremendous amount of weight.

Whether you need a pickup truck, van or passenger, Ford offers a wide range of high-performing contenders in the commercial truck market for all of your business needs.

Here are 3 advantages to purchasing a Ford commercial vehicle.
1. Tax Deductions
According to Section 179 of the IRS code, at the time of purchase, business owners can take a tax deduction for the full cost of an asset, such as a commercial vehicle.

However, to qualify for a Section 179 deduction, the vehicle must have a gross weight above 6,000 pounds.

Ford commercial vehicles are heavy duty trucks that weigh well over the required minimum limit. So, when tax season comes around, you can enjoy a nice savings on your purchase.
2. Access to Ford Commercial Solutions
Ford owners can get access to manufacturer-grade telematics hardware and software with data solutions uniquely engineered to make using your truck as easy and stress-free as possible.

Whether you need to improve efficiency and productivity, manage compliance, or increase vehicle uptime, these solutions will help you to overcome daily logistic challenges.
3. Premium Features
The
2019 Ford commercial trucks
are packed with premium functionalities that are designed to improve productivity, maneuverability, and performance.
These features include larger towing capacity, more interior and cab space, increased versatility, and tougher body construction.
2019 Ford F-650 & F-750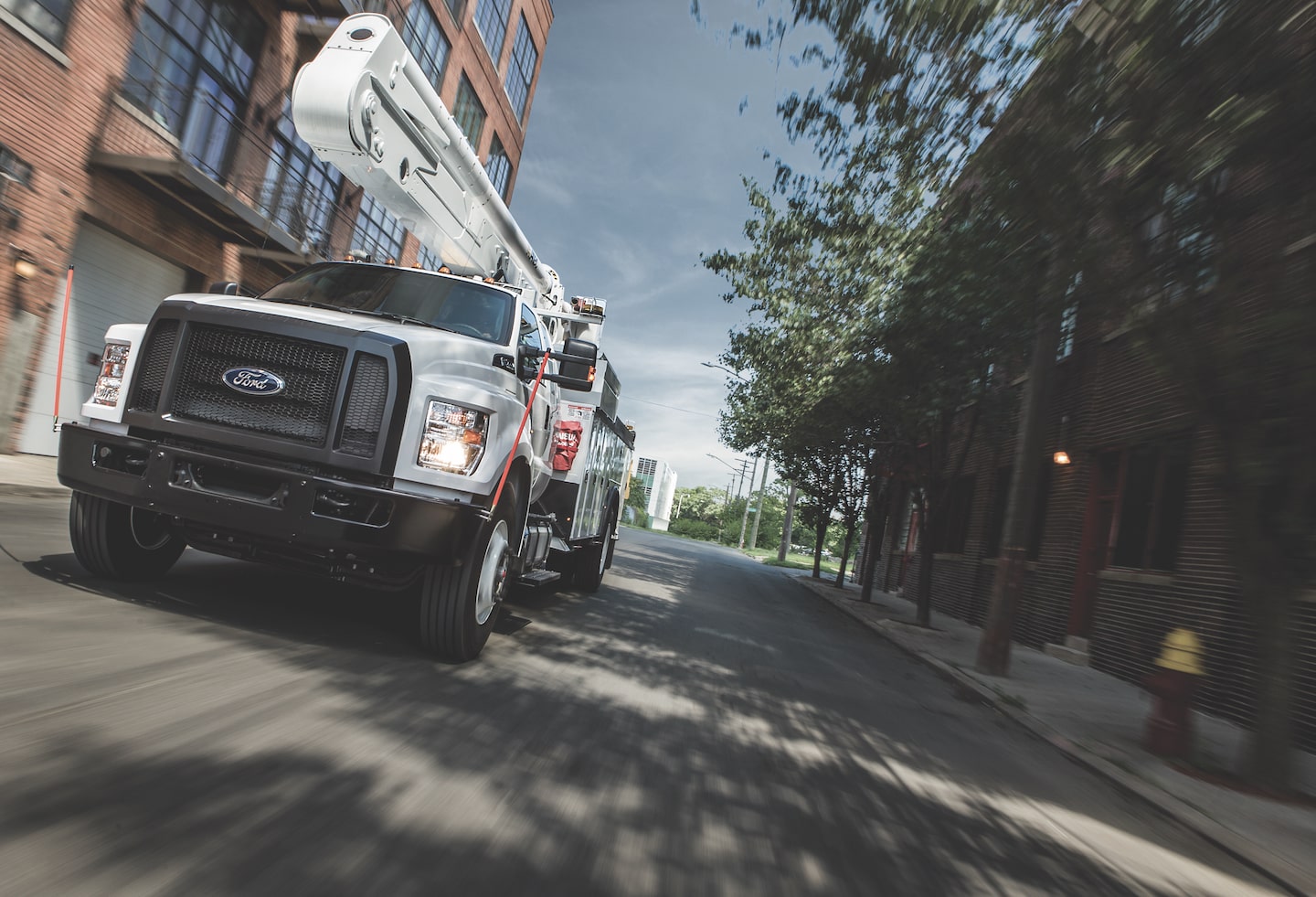 The 2019 Ford F-650 and F-750 are medium-duty trucks and tractors are cost-effective vehicles that are built to withstand even the most punishing of conditions.

The F-650 and F-750 are available in 2 trim levels: Pro Loader and Straight Frame. The Pro Loader has the standard 19.5 inch wheels and a 33.6 inch chassis height. The Straight Frame model is slightly bigger with 22.5 inch wheels and a 39.4 inch chassis height.

There are 3 cab configurations to choose from, each designed with unique specifications to meet your business needs: the Regular Cab, SuperCab, and Crew Cab.

The medium-duty trucks offers 2 engines: the 6.7L Power Stroke® Turbo Diesel V8 and the 6.8L Triton® Gas V10 engines. The V8 gets 270 horsepower and 675 pounds-feet of torque power, while the V10 gets 320 horsepower and 460 pounds-feet of torque.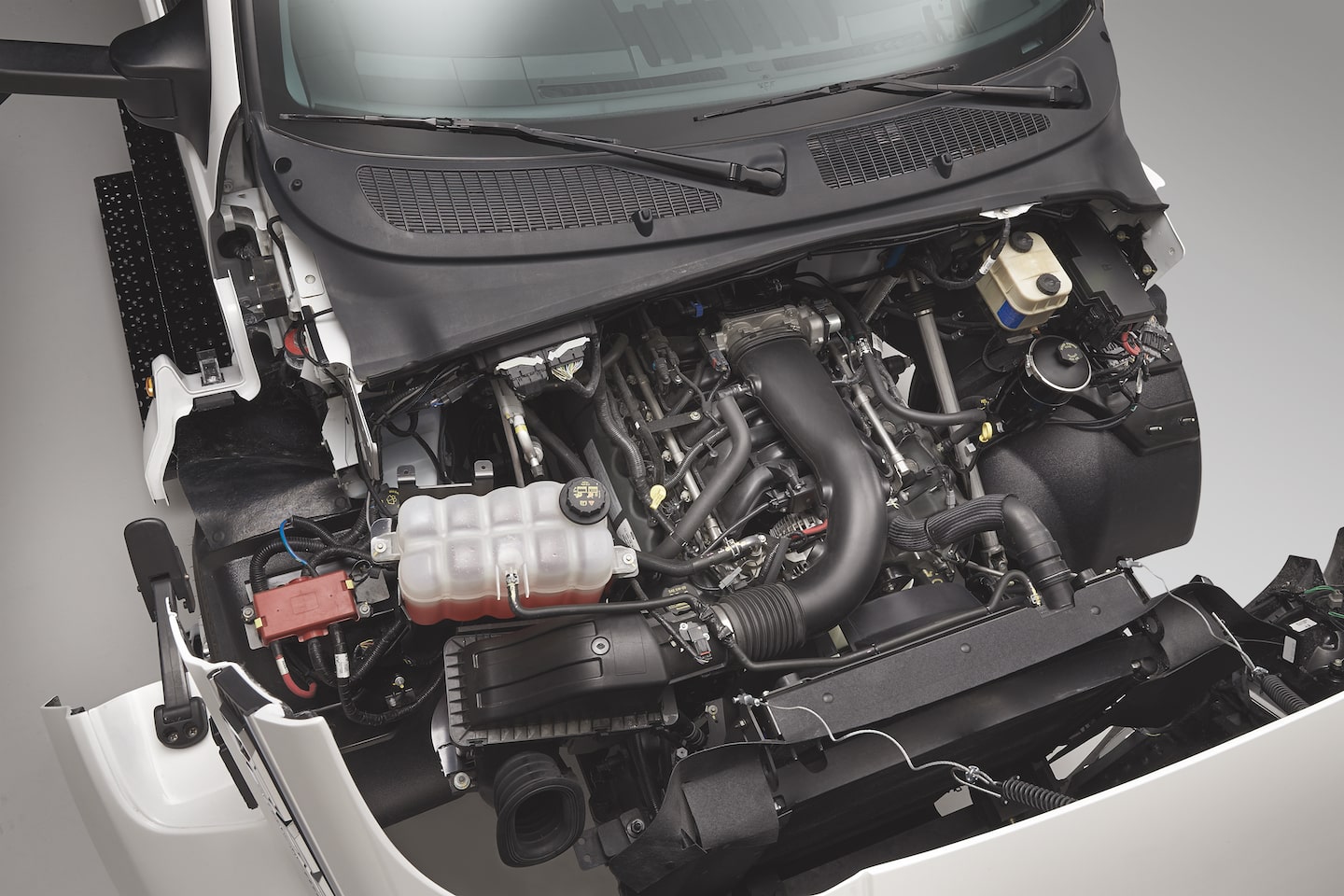 Both are paired with the Ford TorqueShift® HD 6-speed automatic, which limits the range of gears to lock out overdrive and prevents upshifting and increasing in speed when going downhill. They also have a heavy gross vehicle weight rating (GVWR) that ranges from 20,500 to 37,000 pounds.

Interior-wise, the 2019 F-650 and F-750 commercial trucks are designed with comfort and storage in mind. They are loaded with convenience and safety features, including the voice-activated SYNC® 3 for hands-free control, Electronic Stability Control (ESC) that reduces skidding, and Anti-Lock Brake System (ABS) for improved steerability.

Overall, the F-650 and F-750 medium-duty trucks were built to deliver power and performance for tough situations, making them great additions to any fleet.
2019 Ford Super Duty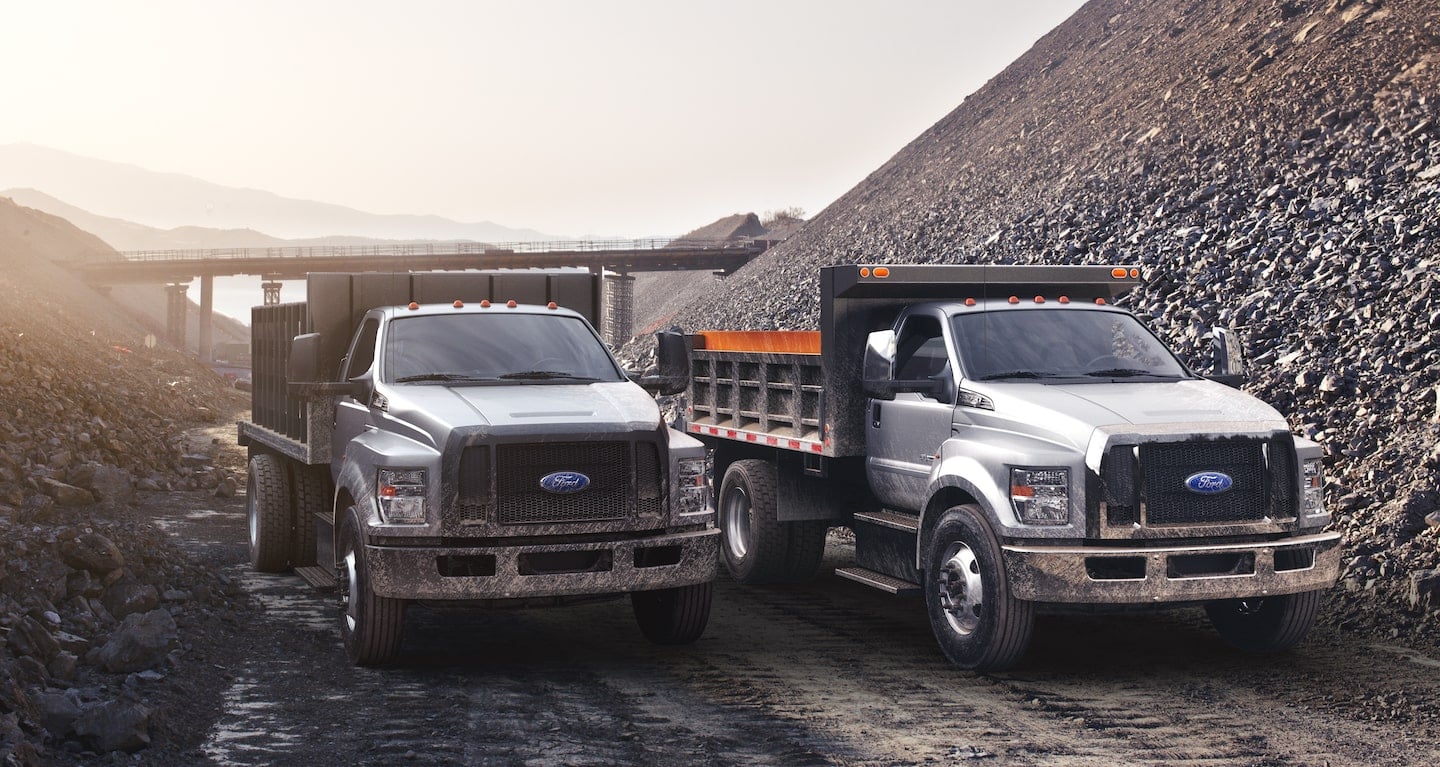 The 2019 Ford Super Duty is back and lighter than ever. 8,500 pounds of GVWR compared to the 2018 model, to be exact.

Ford cut the body weight and put more muscle to where it mattered - high-strength steel frame and chassis components - for heavy-duty towing and hauling.

Super Duty truck owners can choose between the 6.2L gas V8 engine or the 6.7L Power Stroke® Turbo Diesel. They are both supported by the Ford TorqueShift® HD 6-speed automatic. They also offer 450 horsepower, 935 pounds-feet of torque, and an impressive maximum towing capacity of 34,000 pounds.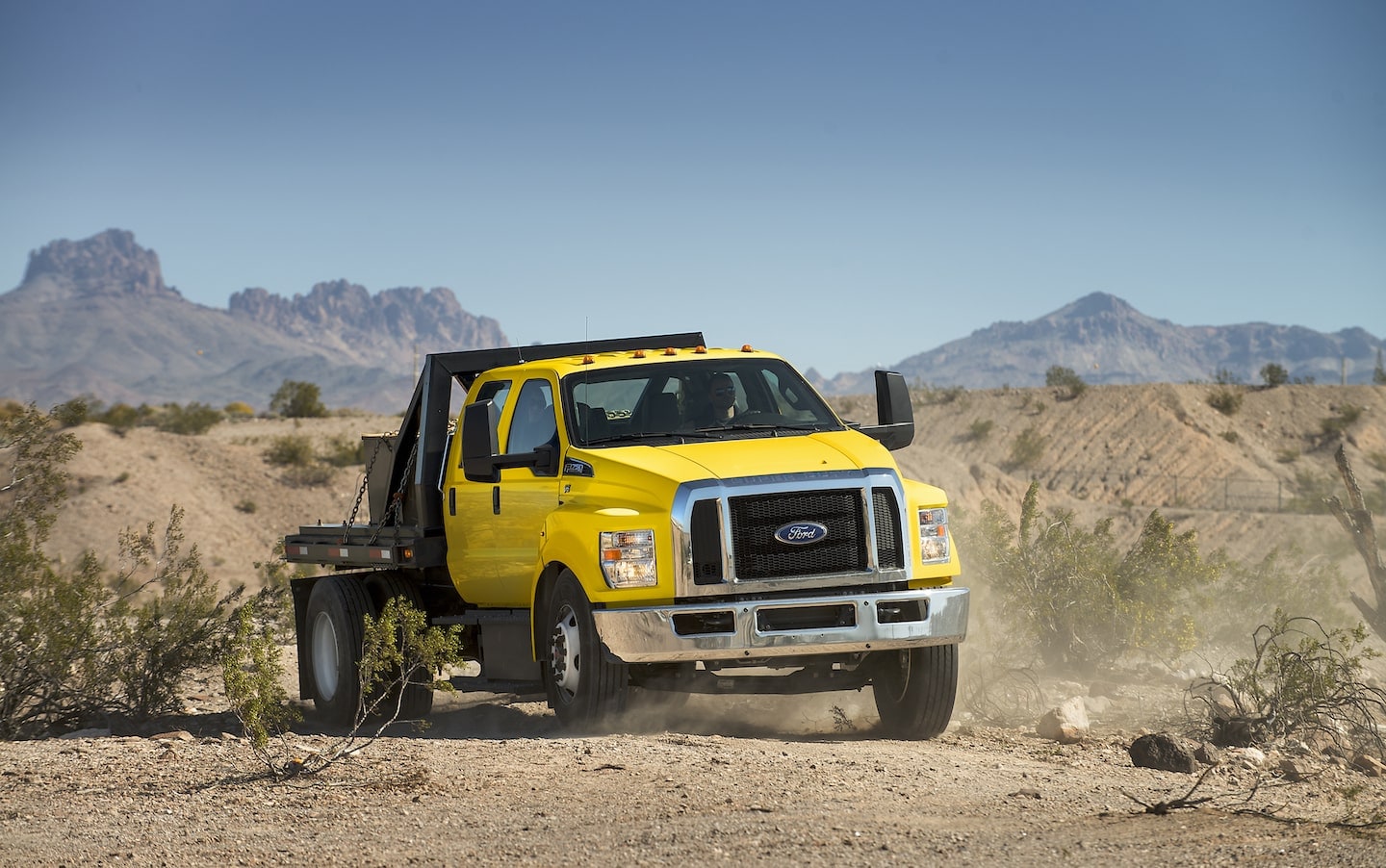 The 2019 Ford Super Duty is available in 18 models from 6 trim levels, including the XL, XLT, Lariat, King Ranch, Platinum, and Limited trims. The XL trim is the entry-level trim with basic features and functionalities. Comfort and convenience feature progressively increase as you go up in levels, with the Limited being the most luxurious trim level of them all.

While the exterior is tough and rugged, the interior is fitted with a range of comfort features to best meet your work needs, especially during long drives.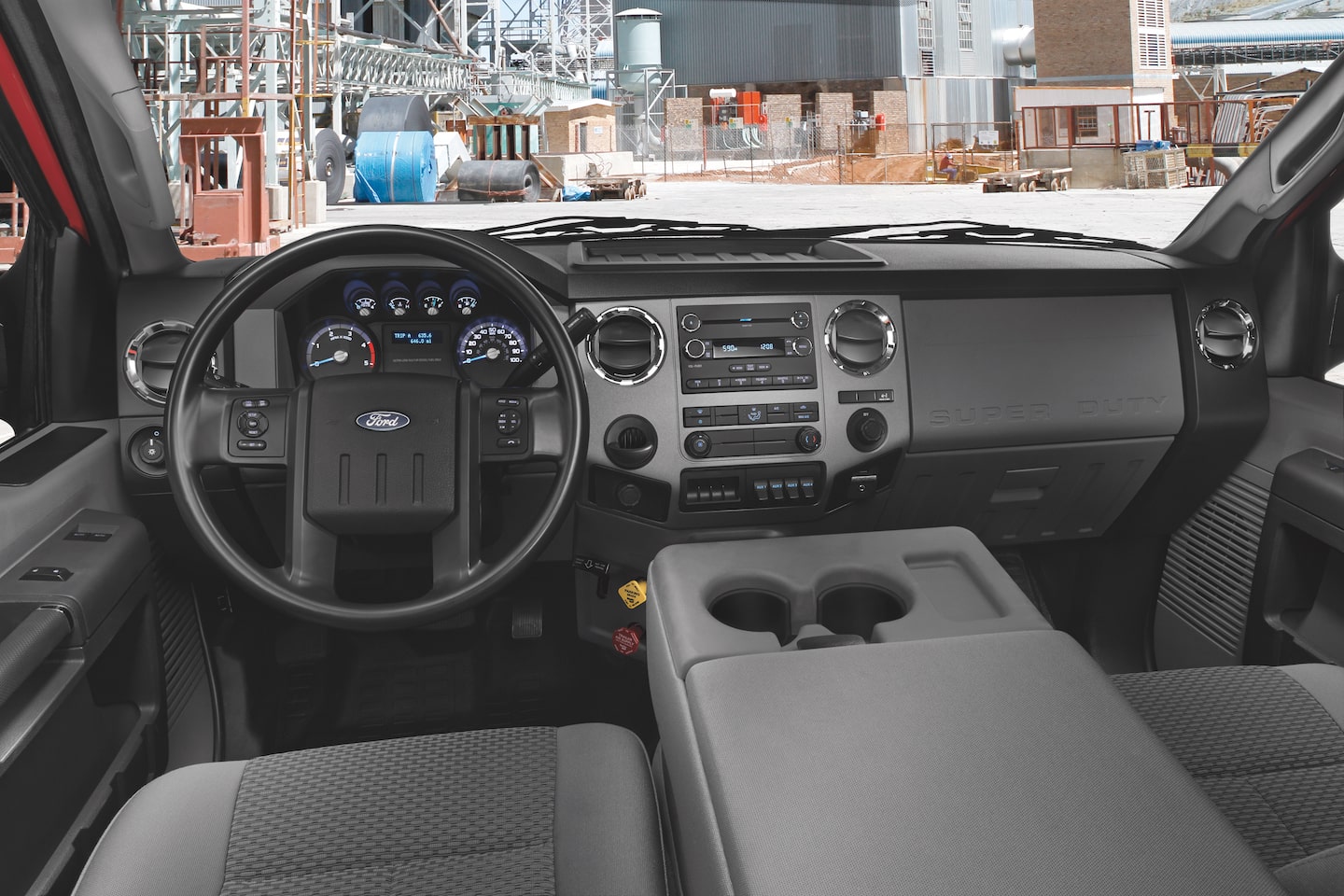 The vehicle is also fitted with active safety technologies including Adaptive Cruise Control with Collision Warning, Operator-Commanded Regeneration with Active Inhibit for burning off soot, Live-Drive Power Takeoff (PTO) for powering an accessory like a snowplow, pump, or compressor, Blind Spot Information System (BLIS®) with Cross-Traffic Alert to detect approaching vehicles from behind or the sides, and Trailer Reverse Guidance for maneuvering with ease.
2019 Ford Transit Cargo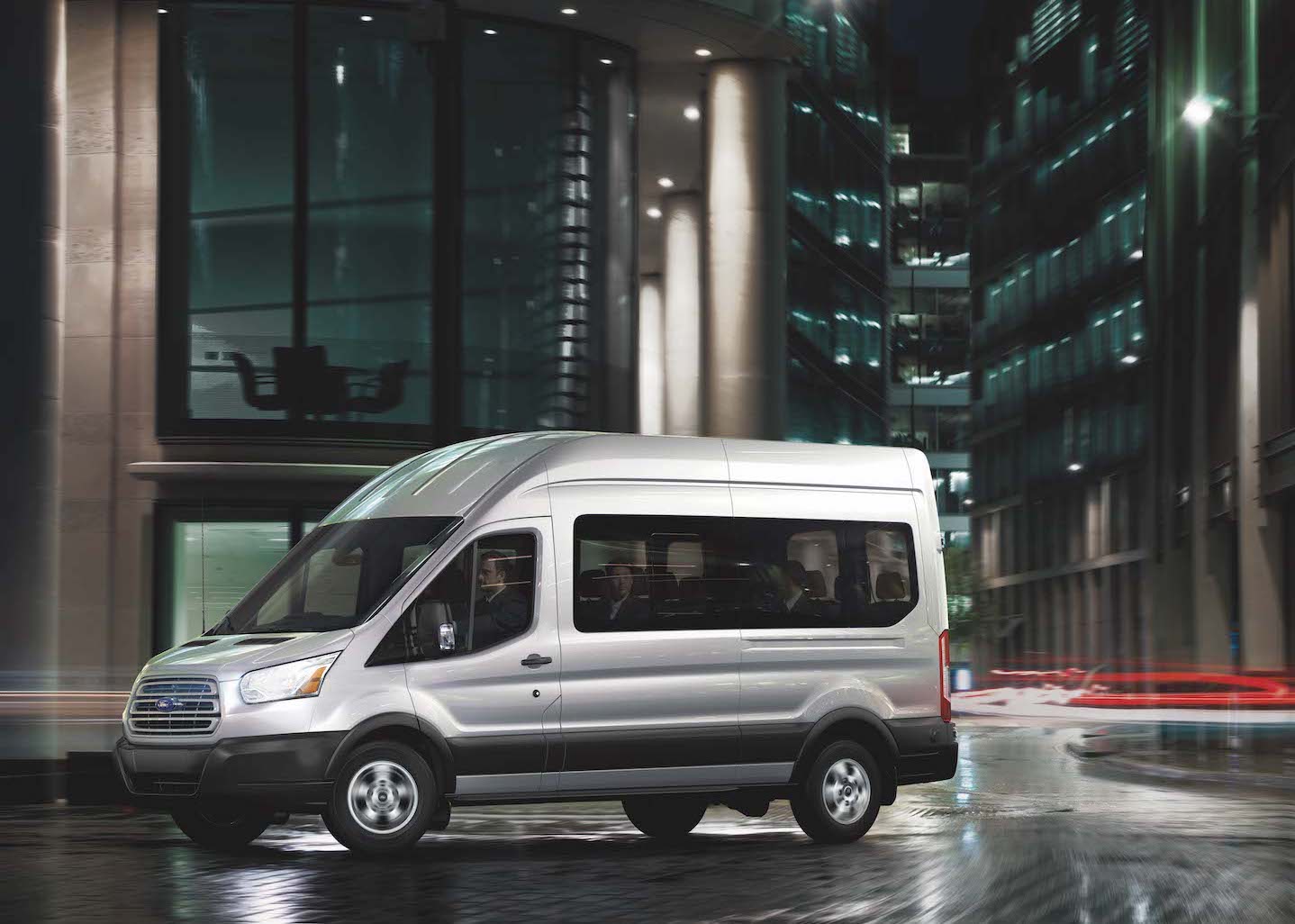 The 2019 Ford Transit Cargo is all about comfort, productivity, and versatility.

There are 2 styles to choose from: the cargo van and passenger van, which is available in 2 models, the XL and XLT.

Whether it's the 3 different roof heights, 3 exterior lengths, 3 engines, 9 gross vehicle weight ratings (GVWRs), or 6 rear axle ratios for improved fuel efficiency or power for acceleration and trailer towing, the Ford Transit Cargo was built for customization.

Engine-wise, you can choose between the standard 3.7L Ti-VCT V6 engine with 275 horsepower and 260 pounds-feet of torque, the 3.5L EcoBoost® V6 with 310 horsepower and 400 pounds- feet of torque, and the 3.2L Power Stroke® I-5 Diesel engine with 185 horsepower and 350 pounds-feet of torque. All 3 engines are connected to a 6-speed SelectShift® automatic transmission.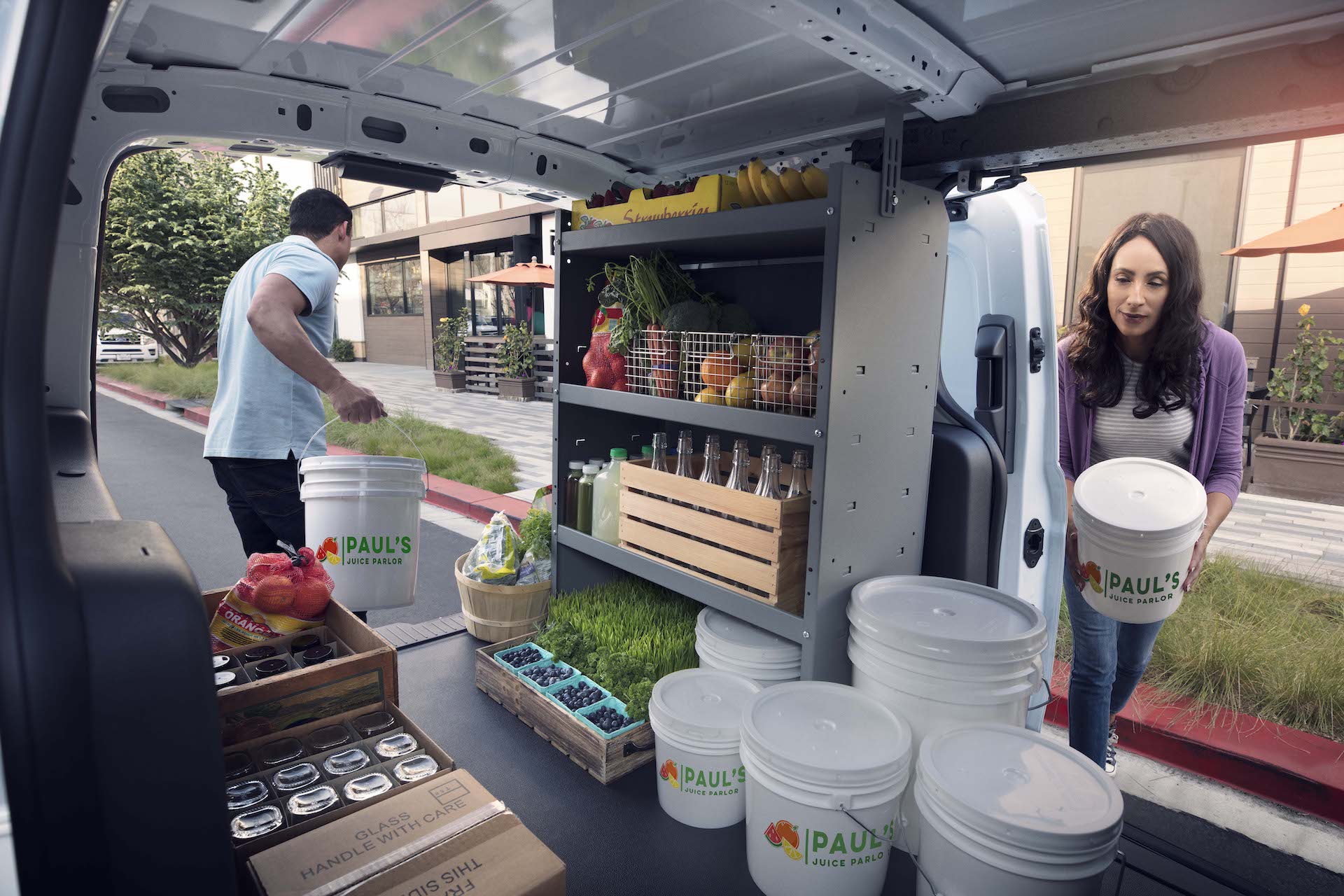 The interior of the 2019 Ford Transit Cargo has a driver-focused and dynamic design, with an adjustable driver's seat and telescoping steering wheel with easy-to-reach ergonomic controls and gauges.

There is plenty of storage space within the vehicle with a maximum payload capacity of 4,640 pounds while boasting an incredible GVWR ranging from 8,600 to 10,360 pounds.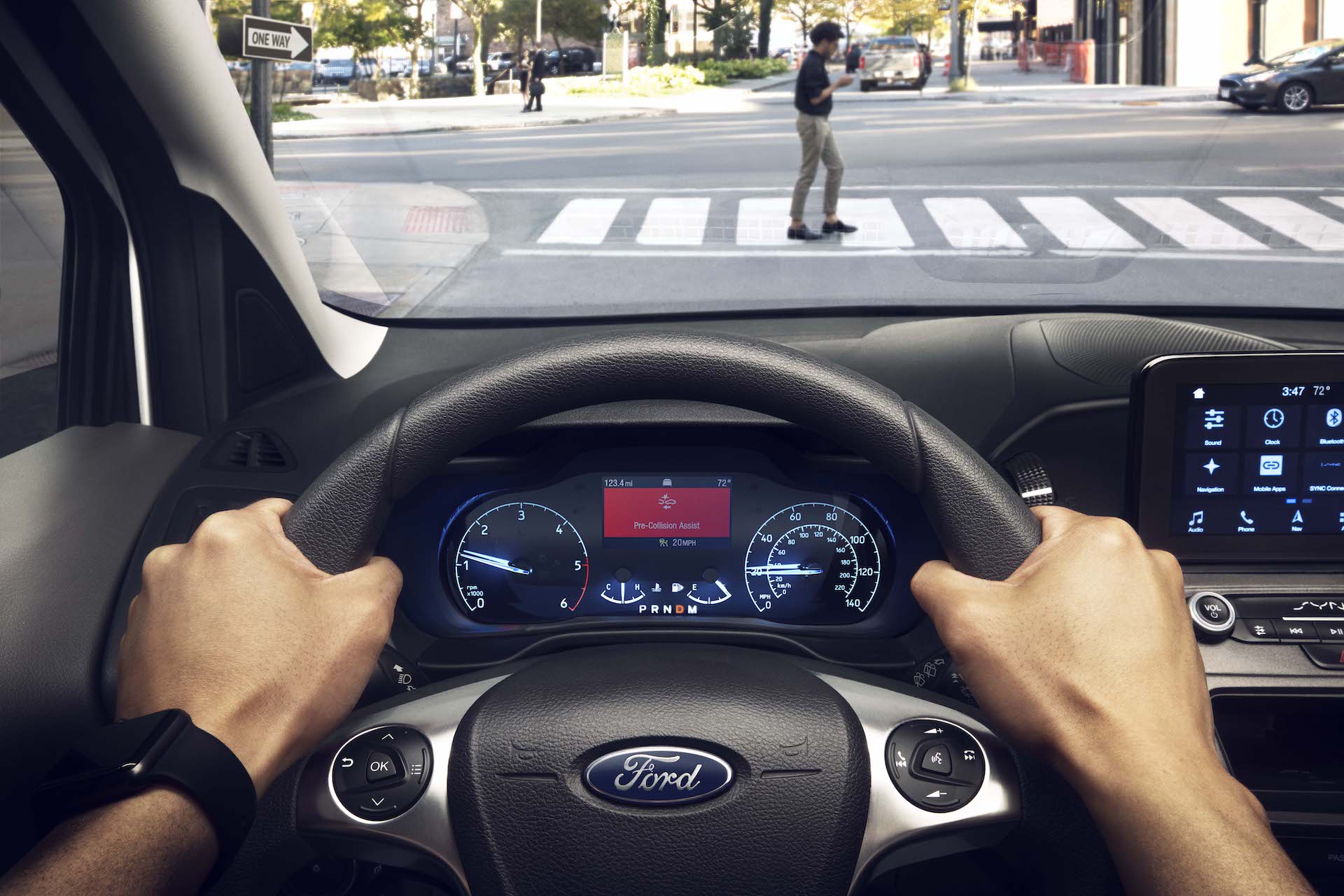 The 2019 Ford Transit Cargo comes integrated with various safety and convenience technologies including the responsive voice-activated technology SYNC® 3, power inverted for recharging devices like computers or portable printers, high-capacity upfitter switches for seamless accessory installations, and Lane-Keeping Alert with Driver Alert system for ultimate driving awareness.
2019 Ford Transit Connect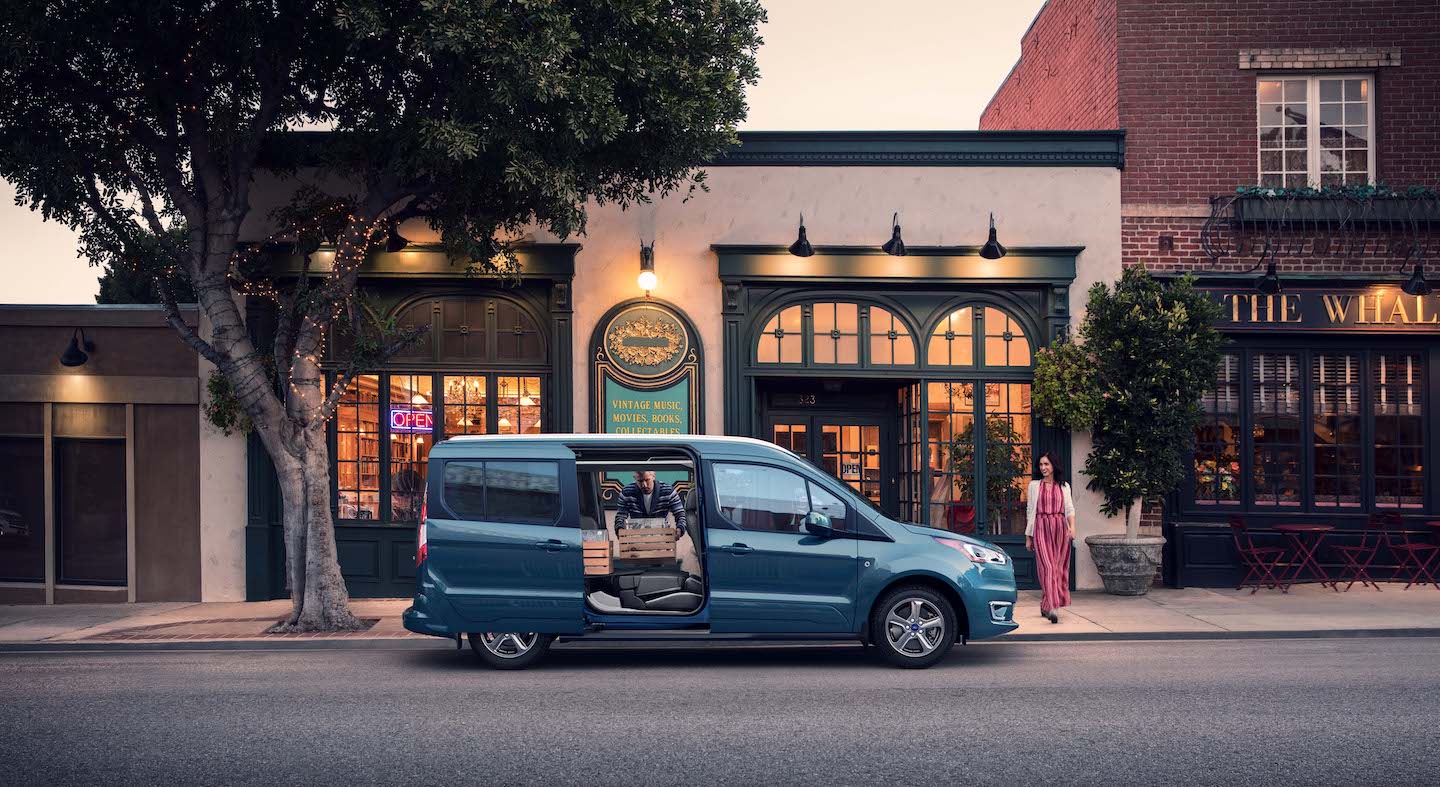 Durability, flexibility, safety, and capability. The 2019 Ford Transit Connect is engineered to Built Ford Tough® standards.

The Transit Connect is available in 3 trim levels: the XL, XLT, and Titanium. It also comes in 2 styles: the cargo van and passenger van.

All models are targeted to get an EPA rating of 24 mpg in the city. However, the passenger van is slightly more fuel efficient on the highway than the cargo van, with a rating of 29 mpg compared to 27 mpg.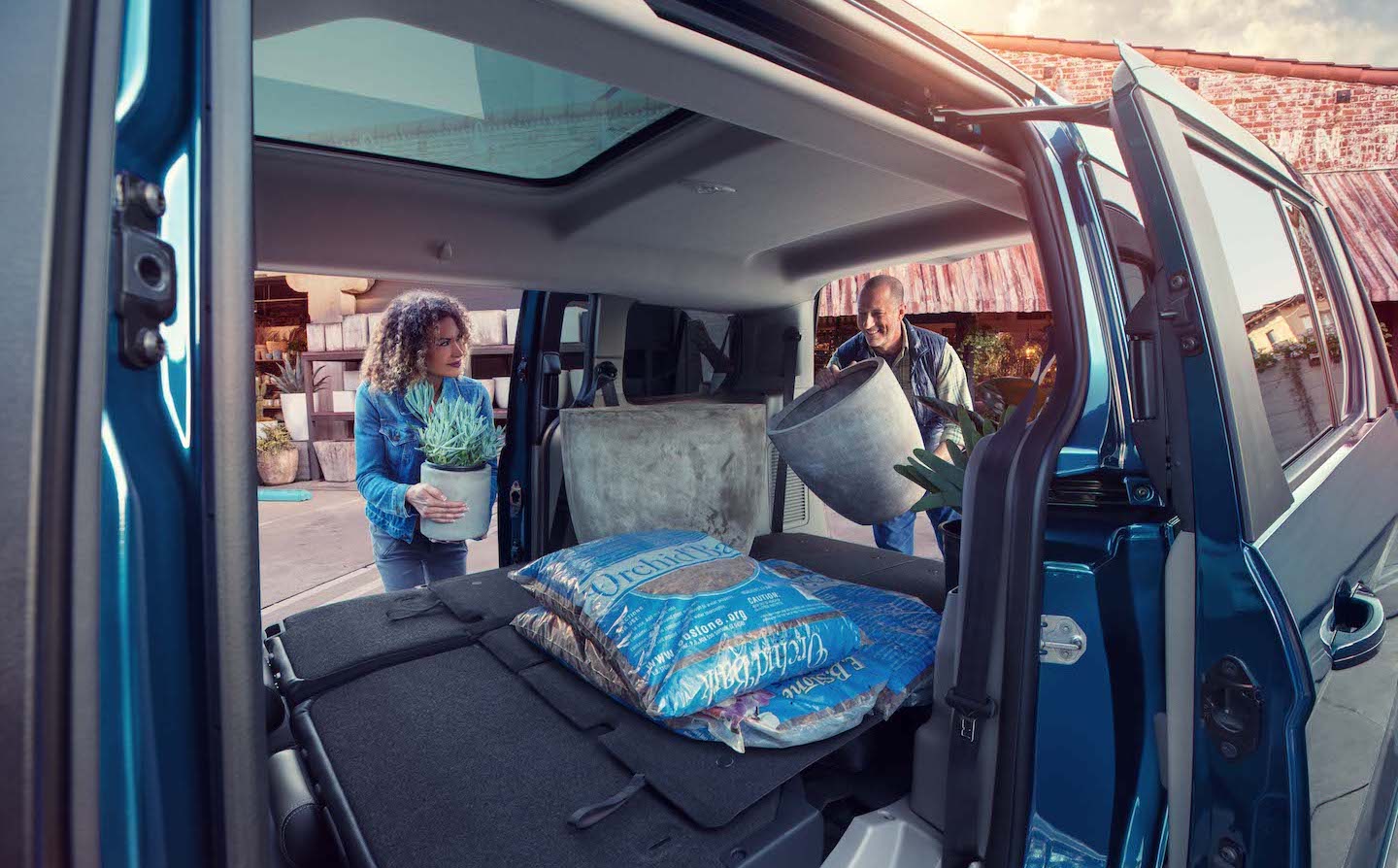 Transit Connect owners can choose from 3 different engine options: the standard 2.0L GDI I-4 engine, a 1.5L EcoBlue® Diesel engine for a higher performance rating, and the 2.5L iVCT I-4 gas engine with the compressed natural gas (CNG) / propane auto gas (LPG) gaseous fuel prep package specially built for fleet operators. Also, the engines are mated to an 8-speed automatic transmission for efficiently getting any job done.

The 2019 Ford Transit Connect has a maximum payload capacity of 1,570 pounds and a maximum towing capacity of 2,000 pounds with the trailer tow package.

The interior is convenience-focused with various designs and controls like a Tachometer, tilting steering wheel, and overhead shelf.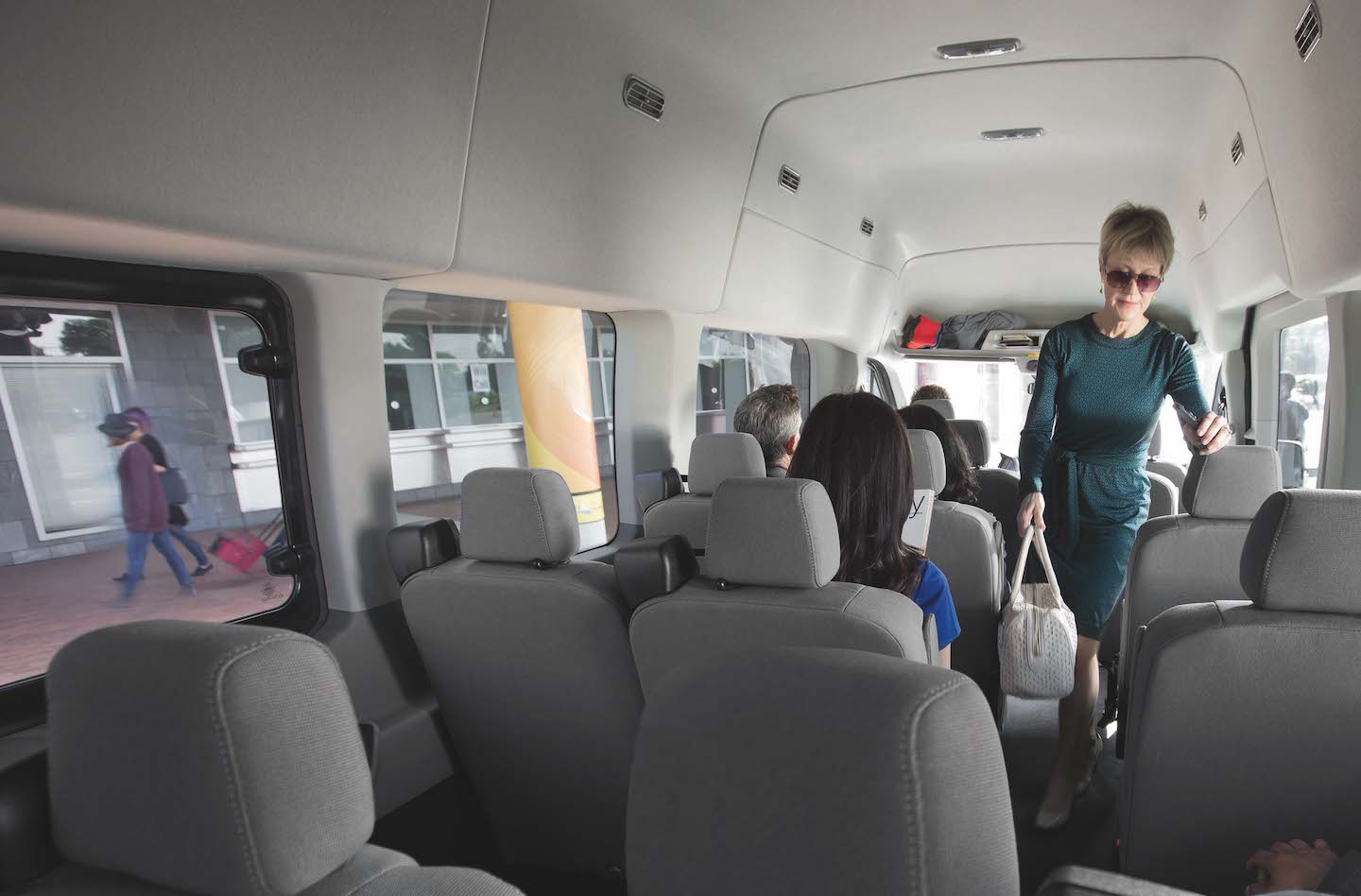 The van is integrated with a number of standard safety features including Pre-Collision Assist with Automatic Emergency Braking (AEB), Standard AdvanceTrac® with RSC® (Roll Stability ControlTM), Curve Control, Safety Canopy System, and Trailer Sway Control.

You can also add-on more drive-assist features like Auto Start-Stop Technology and QuickClear Electric Windshield Defroster.
2019 Ford Chassis Cab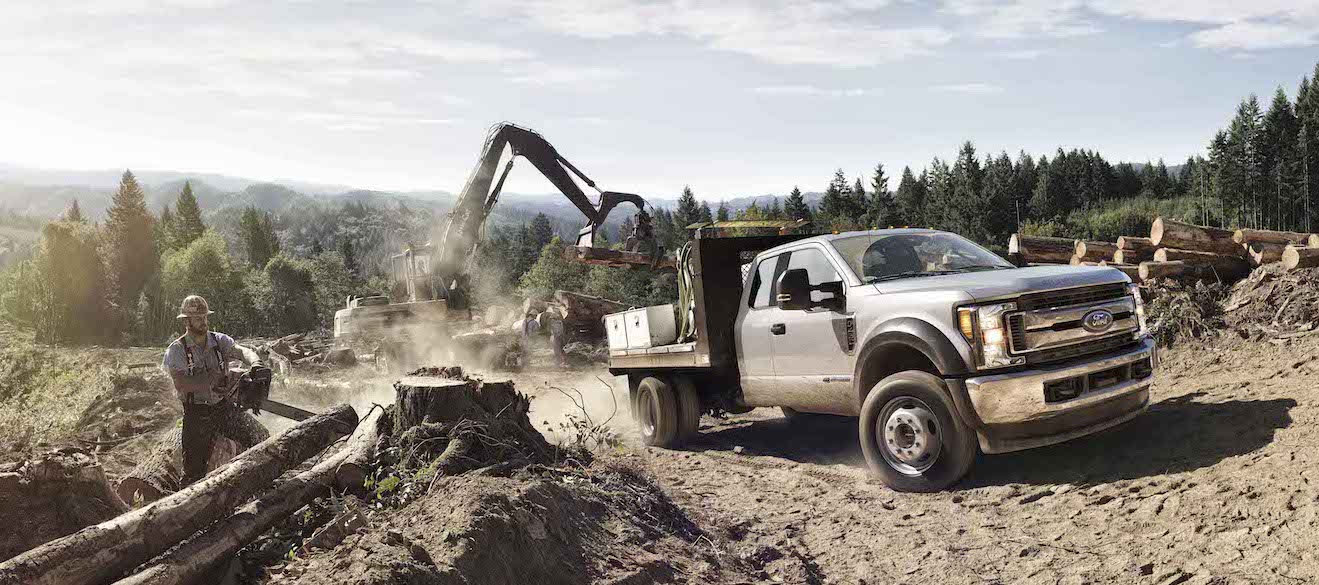 The 2019 Ford Chassis Cab provides exceptional power, durability, and dependability for heavy hauling, landscaping, construction, and even emergencies.

The exterior of the vehicle is made with a tough and high strength steel frame. With rugged chassis, suspension, and driveline components, the 2019 Ford Chassis Cab is stronger than any of its predecessors.

The Chassis Cab is available in 3 trim levels: the XL, XLT, and Lariat. You can also get each trim in the F-350, F-450, and F-550 models.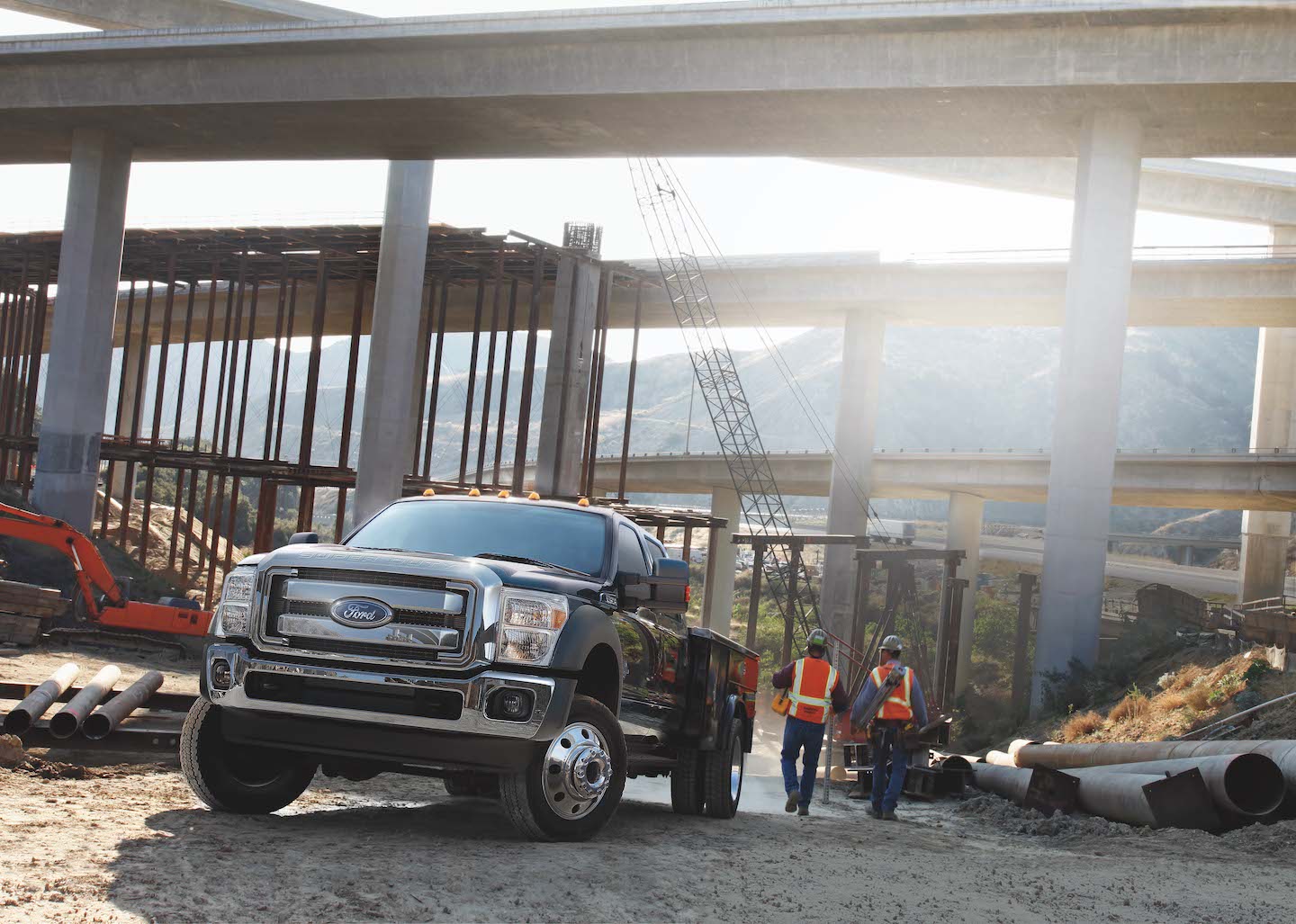 Engine-wise, the 6.7L Power Stroke® V8 turbo diesel is available for the F-450 and F-550 models, providing 330 horsepower and 750 pounds-feet of torque. It comes equipped with a driver- controlled engine exhaust brake to help slow down and control vehicle speed.

The second available engine option, the 6.2L 2-valve gas V8, is exclusively for the F-350 models. It pushes up to 385 horsepower and 430 pounds-feet of torque, which is best in its class in terms of fuel efficiency.

Lastly, there is the only V10 engine available in its class, the 6.8L Triton® 3-valve gas V10 for F- 450 and F-550 models. It has a single overhead cam design (SOHC) for heightened valve, whereas the electronic throttle control (ETC) helps with cruise control and idle driving speeds.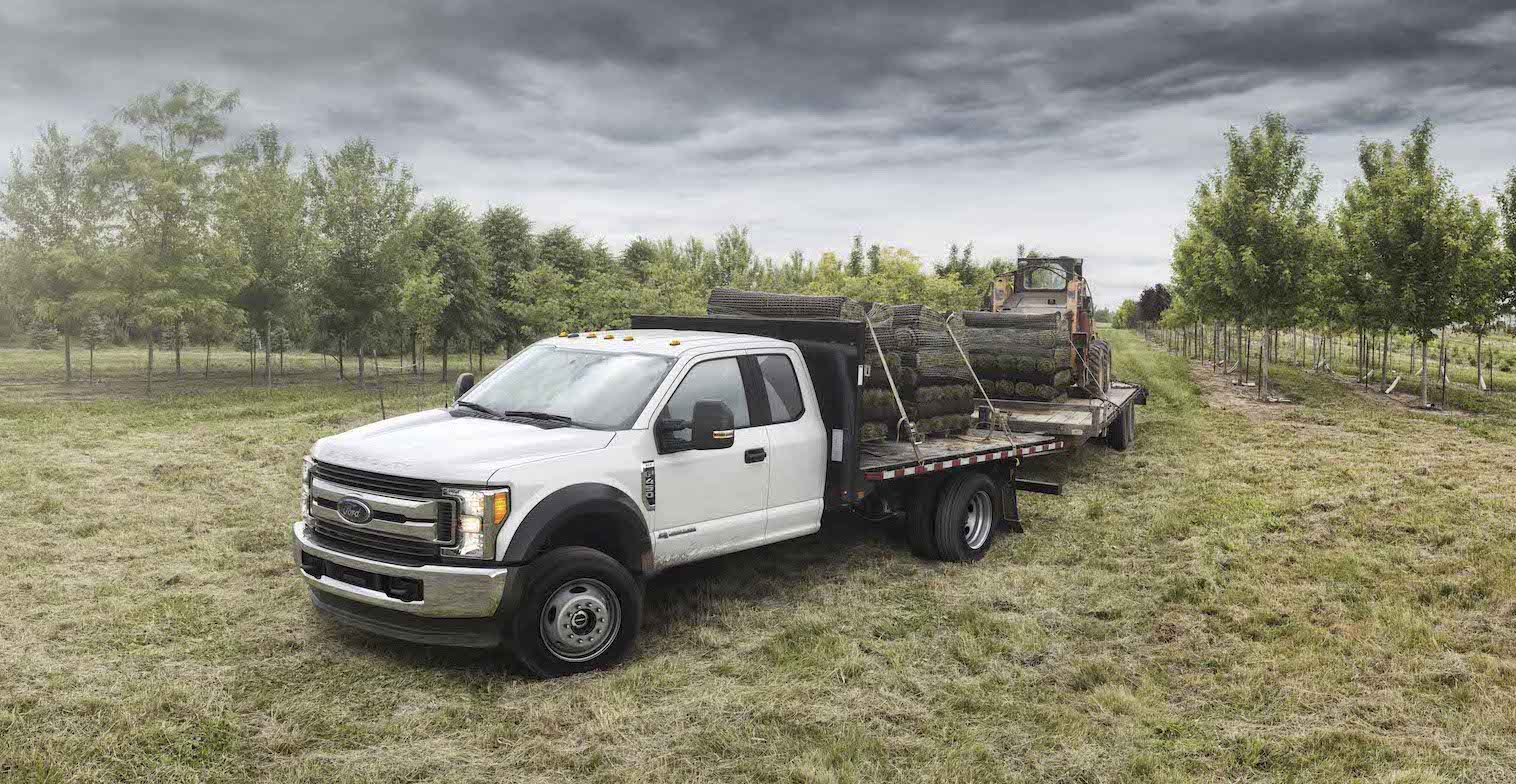 When it comes to towing and payload, the 2019 Super Duty® Chassis Cab has the highest rating in its class with a maximum towing capacity of 31,900 pounds and maximum payload capacity of 12,750 pounds.

The truck also has a very convenient and driver-focused interior design, so that every hour spent at the wheel is comfortable and relaxing. Some of the available features include inflatable rear outboard safety belts available in the Crew Cab model, rear view camera prep kit, voice-activated SYNC® 3 connectivity system, and rear seat storage with flat load floor.

Active safety features incorporated in the vehicle include the AdvanceTrac® with Roll Stability Control (RSC®) for improved control over wet, snowy, and dry surfaces, and Operator- Commanded Regeneration with Active Inhibit for burning off soot.
2019 Ford E-Series Cutaway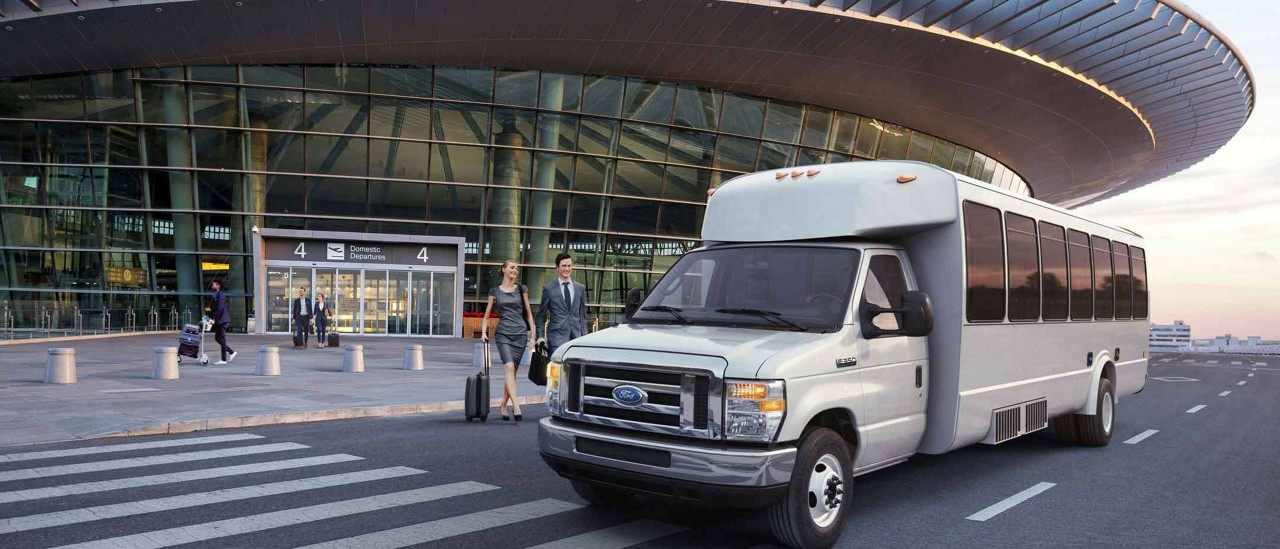 For both business and recreational applications, the 2019 Ford E-Series Cutaway is the best commercial vehicle for both moving cargo and transporting people.

The E-Series Cutaway offers 2 engines: the standard 6.8L Triton® V10 and the 6.2L Flex-Fuel V8 engine with an add-on compressed natural gas (CNG) / propane gaseous engine prep package.

The V10 is preferred for stop-and-go situations. It offers 305 horsepower and 420 pounds-feet of torque. Whereas the V8, which is found in the F-Series Super Duty trucks, offers proven performance for the toughest jobs. The V8 has 331 horsepower and a best-in-class gas torque rating of 420 pounds-feet.

The 2 engines are mated with the Ford TorqShift® 6-speed automatic transmission. It was designed for low-end acceleration and efficiency. The SelectShift feature specifically prevents overdrive lockout and provides full manual.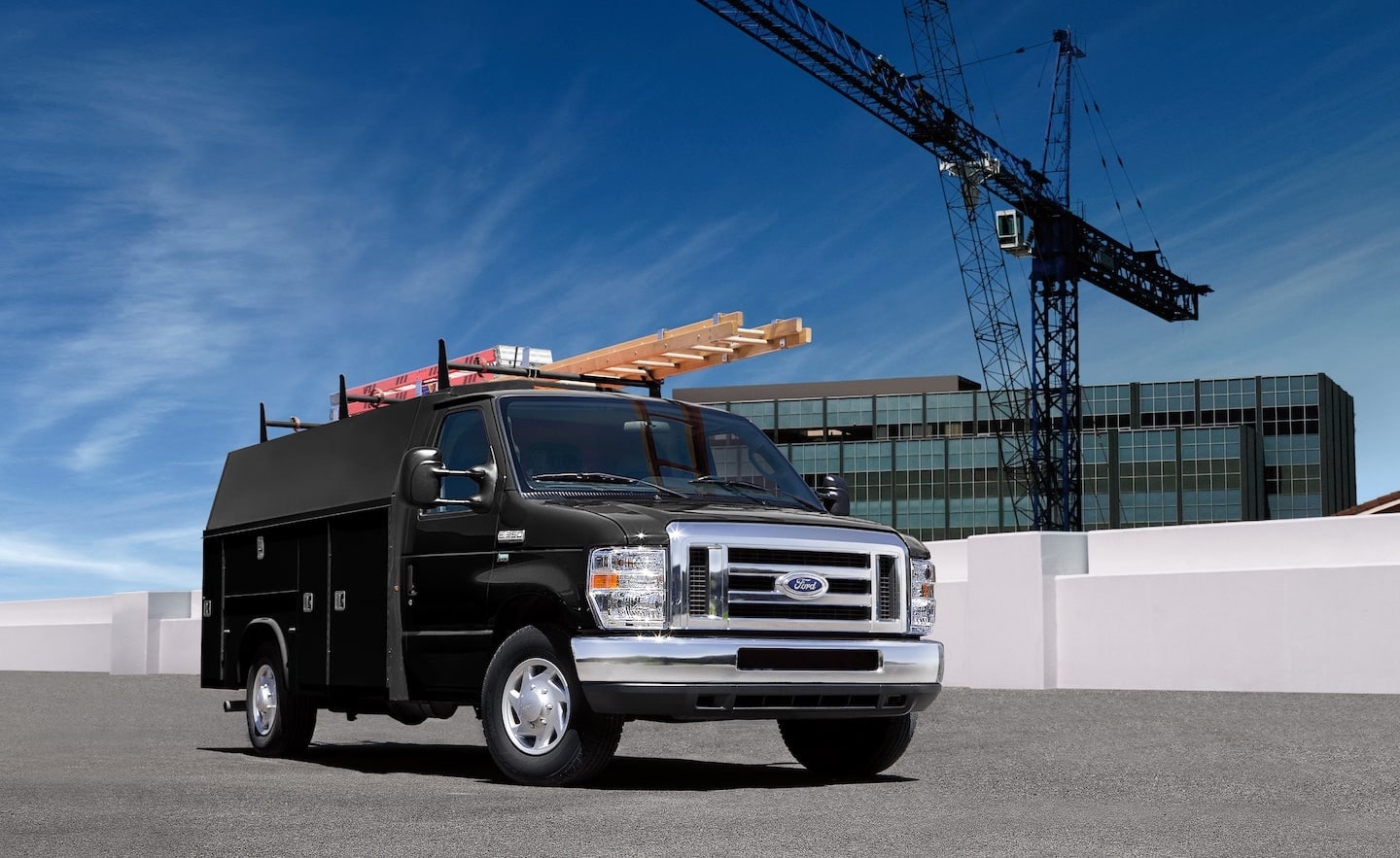 The 2019 Ford E-Series Cutaway raises the bar with its towing capacity of up to 10,000 pounds. It also has a gross vehicle weight rating (GVWR) from 13,000 to 22,000 pounds, when properly equipped.

In terms of interior features, the 2019 Ford E-Series Cutaway offers a fleet telematics modem, upfitter switches to connect devices to your car's electrical system with ease, voice-activated SYNC® communications and entertainment system, and SiriusXM® satellite radio.

The ambulance prep package is also available for E-Series vehicles. These features are tailor made to your emergency service needs.
Ford Commercial Solutions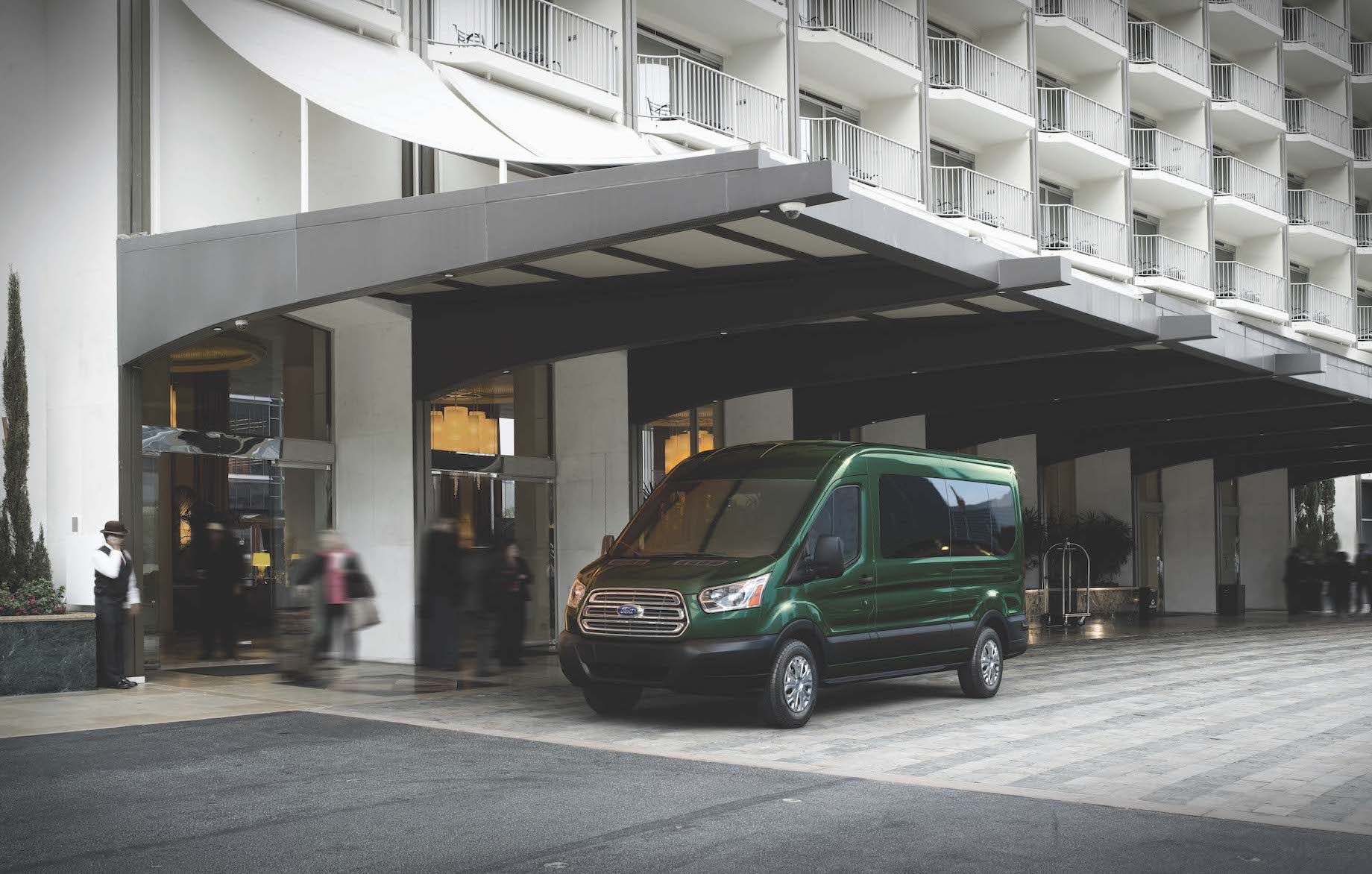 Ford provides engineered manufacturer-grade commercial tools specially constructed for Ford commercial vehicles. These tools, offered in both hardware and software, work to provide solutions to the challenges and problems by optimizing the overall performance and driving experience.
Ford Data Services
Ford provides its customers with easy and secure access to exclusive and accurate telematics data through the Transportation Mobility Cloud (TMC).

The TMC, along with partner-driven data integration, allows the Ford owner or their telematics service provider to manage the flow of data to help fleet operations and consequently, businesses to run smoothly. The TMC also integrates with 3rd-party networks to make for a seamless transition.
Ford Telematics
Ford Telematics enables commercial vehicle owners to monitor and manage their fleet for easier, safer, and more efficient operations.

The system has an intuitive and user-friendly interface, from where you can monitor your fleet in real-time, so you know can plan your course of action.

With Ford Telematics, you can also get valuable insight on driver behavior, track the vehicles in your fleet to improve utilization as well as receive health alerts and proactive notifications for your vehicle to help you to stay ahead.
Schedule a Free Test Drive at Damerow Ford
At
Damerow Ford
, we are the largest Ford dealer in the 5-state Northwest region with the best price and value.
That is why our qualified technicians are committed to providing you with world-class service during every step of the car, truck, and SUV-buying process. We also provide auto repair, maintenance, and financing services all in the same dealership.
Call Damerow Ford today at
800-956-6936
to schedule a free test drive.