Do you know the difference between SRW and DRW? SRW stands for single rear wheel and DRW stands for dual rear wheel. Ford trucks like the Super Duty F-350 are available in both SRW and DRW, so you can pick the truck that suits your lifestyle.
FORD SUPER DUTY
The reason both options are offered boils down to stability and payload capacity when towing. If you
plan on towing heavy payloads
like RVs, boats, or horse trailers, DRW is the way to go. "Duallys," or dual rear wheel trucks, offer a higher gross vehicle weight (GVWR), which contributes to a higher towing capacity.
It's easy to feel the difference between SRW and DRW when you're behind the wheel. Riding in a DRW is a much smoother ride, especially when experiencing rough terrains and strong winds.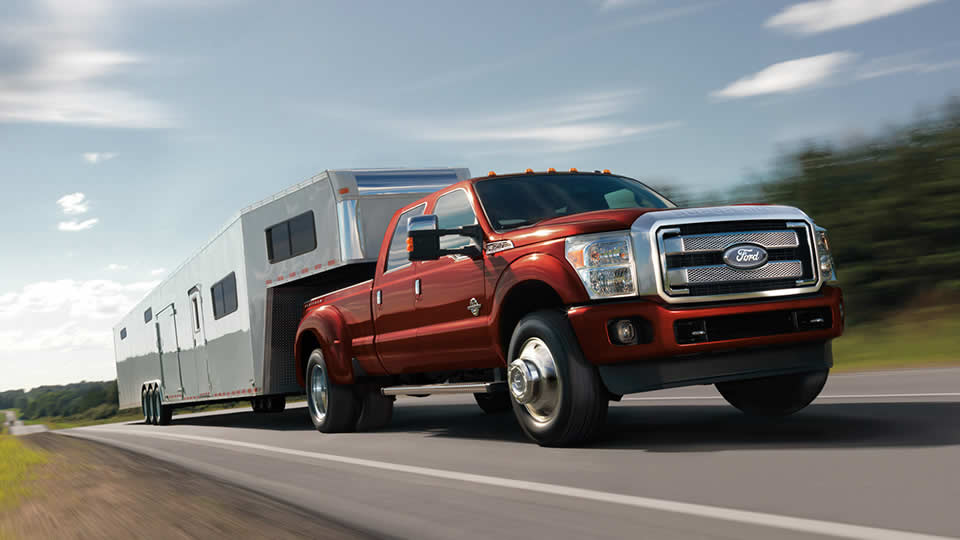 SHOULD I BUY AN SRW OR DRW?
It all comes down to lifestyle. Do you use your truck to tow heavy payloads? Or do you mostly just pile work gear in the flatbed? The following points address the benefits of SRW and DRW trucks.
SRW
Great for towing small payloadsPerfect for 

Perfect for transporting materials in the flatbed

Stable driving in cities, suburbs, and highways
DRW
A must-have for towing heavy payloads like trailers

Provides extra stability for driving through rough terrain

Added stability means less risk of items falling from flatbed